Founder Members of NMA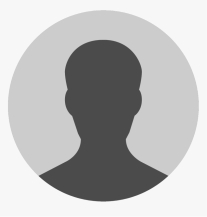 Mr. Adesh Jain
Founder President
He is the first non - European Chairman of the International Project Management Association(IPMA) a global federation of 42 member conutries. On his return to india in 1973 after spending 8 years in the US, he was one of the the key architects in laying a strong foundation for the information Technology Industry in India for which he was awarded the prestigious Fellowship in 1991 by the the late President of Republice India. Dr. S.D. Sharma.
Since 1992 he is deeply involved in strengthening the project management discipline globally. He is the originator of 'Project Thinking' and ' Project Mindset' concepts. He is a renowned PM trainer and Consultant. His first seminar on 'Project Mindset' the key to competitiveness was held in Stockholm, Sweden in August 1999. Since Then he has given over 25 keynote speeches worldwide on Project Thinking. He is in leading societies & organisation to become project oriented with missionary zeal. He has redifined project management to strategic delivery, realization of a vision or awakening of dream. He is a visionary leader shaping the project management profession globally.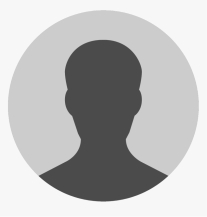 Brig (Retd) SVS Chowdhry
Founder Senior Vice President of NMA
In army he held several important positions in field of Computers and Communications. Finally retired as Deputy Director General (Computer) at Army Headquaters. Subsequebnt to his release from the Army, he has been actively associated with several leading professional institutions in the country. He is a Past President of both Computer Society Of India(1992-1994) and the institution of Electronic & Telecommunication Engineers (1994-96).
He was chairman of Delhi State Centre of the Institutions of Engineers for two years. He was also advisor for C-DAC NOIDA. He had a long association with East Asian Regiona Computer Confederation. Currenty Chairman of Netcomm Pvt. Ltd, Noida and Chairman of an NGO IDC Foundation, Delhi.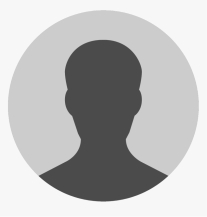 Brig (Retd) B.M. Kapoor
Founder Vice President of NMA
He has had a distinguished career of over five decades, including 34 years of planning andmanagement in the army in prestigious assignments in India and abroad. Presently, he is the Director Of Classique Management Systems and Trainer & Consultant to many organizations. He is a Graduate of the Indian Military Academy and Paot Graduate of the Madras University.
\ He is a Life Fellow of Institution of Electronic & Telecommunication Engineers. He has had an active role in promotion of professional management in organizations through Management Teaching. Training and Consultancy for over 15 years. He was the Head of Faculty of Two premier Defence Institutes and is currently a visiting and guest faculty to many organizations for their human resource development programmes. He is Listed in the "Reference Asia" Asia's who of Men and Women Of Achievement.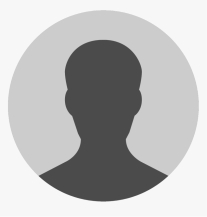 Mr. S. Kumar
Founder Hory Secretary of NMA
He retired from Delhi Management Association as Manager Programmer after serving for 43 years. During this periods he worked as Northern Regional Officer of AIMA from 1988-2001. During his tenure in AIMA helped in the formation of Local Management Associations and also helped those LMA's in organizing Management Programme e.g. Lecture, Seminars, Panel Discussion and conventions etc.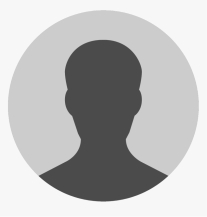 Mr. S.S. Verma
Founder Member Of NMA
He is Coporate Advisor to Ginni Filaments Ltd. He is recipient of National Award for significant contribution to the cause of industries. In the past he was assocaited with Rohikhand Chamber of Commerce & Industry as president,AABIDA as Vice President, AIMO as chairman(Both are all India Association), International Synthetic Rubber Association Tokyo as Regional Member, AIMA as Council Member and Treasurer.
He has extensively traveled aborad and has led a delegation to Russia on The behalf of AIMA as a leader of three member's team on the invitation of Russian Government. He is a Post Graduate i engineering from Madras University and has attened programme of Ford Foundation and IIM(A).rofessionally he has been on Various top level position as Director / Chief Executive/ President/ Advisor in reputed organizations di=uring his long span of 40 years in his professional Career.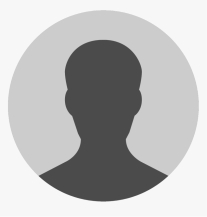 Dr.N.K. Dhooper
Founder Member of NMA
He is M.A. (Econ), M.COM, LLB, D.L.L., CMP. (C.M.U., U.S.A.), Ph.D., having teaching experience of over three decades in University of Delhi and reputed Management Institute, retired as Founder Director, Jaipuria Institute of Management, Lucknow. At present actively engaged in teaching in reputed Management Institutes and actively involved in research and publication.
Formerly, Chairman , Northern Regional Council, AIMA, Vice – President/ General Secretary, Ghaziabad Management Association: Member of Executive Council of Lucknow Management Association. Founder Member of NMA NOIDA, Haridwar and Dehradun Management Associations; Formerly, Convenor for the Northern region, AIMA and convenor of Lucknow Chapter, National HRD Network. Formerly, general secretary of Association of UP based Management Institutes running PGDBA Programme which fought successfully against UPMCAT of UP Government to maintain autonomy in the matter of admission etc. Led teams of Management Experts on behalf of Ministry of External Affairs, Govt. Of India and AIMA to erstwhile Chechoslovakia Socialist Republic and Mongolia when they adopted market economy pattern of governance to impart management inputs to theirs managers to make them compatible with the changed pattern of governance. He was selected for the prestigious CMP (College Management Programme). 1996 by Carnegi Mellon University of USA out of Thousand of Applicants from whole globe. Awarded with 'Gem Of India Award' and '20th Century Excellence Award' at the hands of the then Union Minister of Planning and Programme Implementation, Ms. Ratanmala D. Savanoor and Ex – Prime Minister of India, Mr. Chandra Shekhar for his contribution to the field of management education; Was also honoured as one of the best teachers by the then Governor of U.P. Mr. Vishnu Kant Shashtri.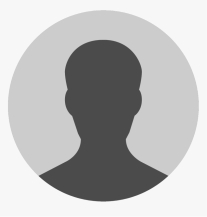 Mr. Vinay Singhal
Founder Member of NMA
After graduating in Mechanical Engineering from BITS Pilani in 1966, Vinay Singhal worked in reputed Indian and MNC organizations – DCM, Hindustan Lever, JK, Indo Rama and Ranbaxy. His technical experience covers – Operation , Maintenance and Project Management in large Industrial plants. He has demonstrated expertise in Energy Management which includes erection and operation of all types of captive power plants.
He has general Management experience via his role as President / CEO of JK, Indo Rama and Frotis HealthCare where he had bottom line responsibilities. He introduced several innovative initiatives that helped achieve turnaround at JK and Indo Rama. In 1995 Vinay attended the Advanced Management Program (AMP) at Harvard Business School, Boston. Until December 2005, Vinay was working on consulting assignments in areas of General Management Energy and healthcare. He represented a major U.S Healhcare chain in India. He is also on the board of an NGO, working closely with Delhi Government on specific social projects. He is also Board member of an IT company based in Delhi and operating in various countries around the world. Since December 2005, he has been employed in India as Country Director for the Clinton HIV / AIDS INITIATIVE.