NMA BUILDING & FOUNDATION
A Dream seen by the founders, patrons, past presidents, executive committees, and many members of yester years is at long last coming true and taking shape in brick and mortar with the construction of NMA House.
It is situated at institutional area of Sector – 62, where many other prestigious Management Institutes are already located viz.-I.I.M. Lucknow (Noida campus), IMS, Jaipuria institute of Management , Jaypee Institute of Management, & J. S. S. Institute of Technology etc.
It is 1.5 k.m away from NH 24. NMA House is expected to be completed within next 3 – 6 months time. This will have total 397.62 sq. mtr of covered area.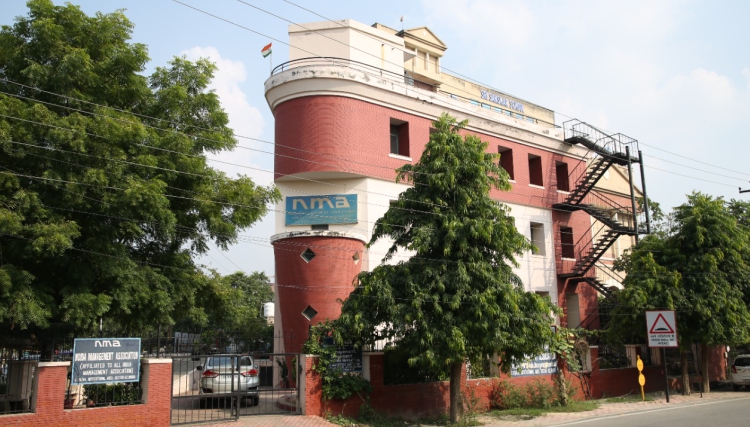 The beautiful & cute building of NMA is designed by the leading architect firm of Noida and it is fast emerging on the site of land allotted by NOIDA and waiting for the day it becomes alive and vibrating with management activities when fulfillment of its objectives will take a vertical course for which NMA has struggled all along and its VISION and MISSION statements will turn into visible imprints for the intelligentsias of tomorrow.
In its close vicinity a lot of other Prestigious Corporate offices and organizations are also established like CSC, HCL , FLEX, MINDA, Tech Mahindra, Fortis etc.