Membership
Membership of the Association shall be open to private/ public, Government, Corporate, Companies, Firms, Association, Institutions, Organizations, Corporations and Individuals interested in furthering the objectives of the Association. The Association shall have the following types of memberships
PATRON MEMBERS:
All firms, companies, institutes organizations and corporations eligible for organizational membership under Clause 3.1.2 of these Rules and all persons eligible for professional Membership under Clause 3.1.3 of these Rules shall be eligible for enrolment as patron Member on the payment of prescribed fee which may be revised from time to time. Such organization shall have the right to nominate their representative to caste votes for the election of Executive Committee members. They shall also have the right to contest elections of office bearer and member of the committee. The Patron Member shall be eligible to nominate one of their members free of cost in any paid programme of NMA.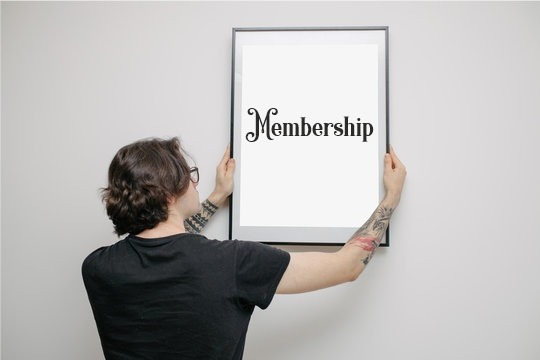 ORGANISATION MEMBERSHIP
All firms, companies, organizations, institutions and corporations which subscribe to the objectives of the Association shall be eligible for enrolment for Organisation Membership on payment of prescribed fee. Such organization shall have the right to nominate their representative to caste vote in the election of Executive Members. They shall also be eligible to nominate any one of their representatives to contest elections of the executive committee.
PROFESSIONAL MEMBERS
Professional Members who have attained the age of 21 years and who have been engaged in the profession of management for at least 2 years. They should possess a degree or diploma in management from a recognized university or institution or have undergone a junior management training within the organization or have participated in a young Manager's Development Course or an extended functional management course conducted by a recognized body. Those who are engaged in management teaching and/ or research, junior officers in management or trade associations, chambers of commerce and Private/ public or in Government of India service and or State Government Services are eligible provided they are graduates and possess minimum of two years experience in management or any other professional attainments.
JUNIOR MEMBER:
Any individual engaged in or having an interest in management but who is not eligible to become professional member as defined in item 3.1.3(a) could be enrolled as a member with the specific approval of the Executive Committee. However the Executive Committee will have the power to relax any of the conditions.
STUDENT MEMBERS:
Those are pursing management studies in a University or a recognized Institution shall be eligible for Student Membership (Application for Student Membership shall be sponsored by the University/Institution in which the candidate is enrolled as a student). No such member shall remain a Student Member after reaching the age of 25 years or on completion of the professional course, which ever is earlier
LIFE MEMBERS:
Any firm, company, Organization, Corporation, Trust, Institution or Individual shall be eligible for enrollment as Life Member of the Association on payment of such amount as may be determined by the Committee from time to time.
COMBINED AIMA-NMA ORGANISATION MEMBERS:
All Firms, Companies, Organizations, Corporations, enrolled through AIMA shall be eligible to become Combined AIMA-NMA Organization Member, on payment of admission fee and annual subscription in accordance with AIMA Rules.
COMBINED AIMA-NMA PROFESSIONAL INDIVIDUAL MEMBERS:
The admission fee and annual subscription for the four categories of combined professional Individual Members payable through AIMA shall not be less than 50 present of the amount for admission fee and annual subscription as may be fixed by the All India Management Association from time to time.
HONORARY MEMBERS:
Individuals who have rendered outstanding services in the field of management may be elected by the Committee to the Honorary Membership of the Association. The member so elected shall have no liability to pay admission fee and annual subscription.
CO-OPTED MEMBERS
Any individual or organization or a government or semi-government body, concerned with one or more aspects of management, may be invited by the Committee to become a Co-opted Member for such period as may be decided without liability to pay admission fee and annual subscription, provided however, that the member so invited shall have no right to vote
MEMBERSHIP FEE
For Organizational Members
Individual Members